Immaginare Orlando
Reflect, breathe, stand up, smile, and in the calm, carry on. There is a dream to conquer.
There is a future to build.
Hermann Hesse
Immaginare Orlando is a non-profit association established in 2009. It has the goal of promoting change around the themes of identity, relationships and body representation. Thanks to an open and inclusive approach, the association operates through a multidisciplinary training and cultural projects. Its team includes people of different ages and professional backgrounds, sharing curiosity, concern, search for new inspiration and innovative approaches.
Since 2019 a cultural agreement has been set between the Municipality of Bergamo and Immaginare Orlando for the enhancement of Bergamo as a city, mindful to differences and welcoming from the human, social and cultural point of view.
On 30 June 2021, the Municipality of Bergamo awarded the association the Benemerenza Civica for its commitment to the creation of socially useful cultural and educational activities in the Bergamo city and for its work in deconstructing the cultural assumptions that can lead to discrimination and violence on the basis of gender and sexual orientation'.
VISION
We dream of a society that is brave and willing to explore complexities. A society that raises new non-violent generations, free to express themselves, sensitive to equal opportunities and rights for minorities.
MISSION
As per its statute, the association advocates to create socially constructive cultural and educational activities in the area of Bergamo, with national and international interactions, and furthermore planning cultural policies and educational projects meant to:
Encourage a social change that celebrates differences;
Contrast stereotypes, discrimination, bullying by implementing good cultural practices, reflection and critical thinking;
Deconstruct the cultural assumptions that can lead to homonegativity, homo-/lesbian-/trans-/bi-phobia and gender-based violence;
Build dialogue, networks and alliances with associations and bodies in order to strengthen the fight against discrimination and prejudice;
Contribute to a broadening of the freedoms and equality of all individuals, while fully respecting and enhancing the diversity and differences of every individual.
Short note on language (for Italian readers)
After much thought, envied by the Accademia della Crusca, we have decided that in our communications we will opt for a broad language, which plays with disorder and tries to imagine and make room for the many possibilities in which different subjectivities and placements can feel comfortable among words. It is for this reason that here you will find ǝ for singulars, * for plurals, perhaps a few u's will peep out, sometimes you will stumble over _ and broken words. This is why you won't find over-extended masculine, all-encompassing feminine here (although we recognise the fundamental political quality of the use of the feminine as a claim to exist and resist millennia of imposed invisibility and oppression), or binary declensions. We claim chaos, we have fun with words, and we think that the absence of coherence is itself a form of coherence, simply untamed.
Membership
That's who I am: a huge network of relationships and feelings that helps others continue to resist.
Paul B. Preciado
MEMBERSHIP: MAKE A DIFFERENCE. DREAM WITH ORLANDO
Become a protagonist and a resource for yourself and others, subscribe to your 2023 card.
You can join directly at one of the association's initiatives, or alternatively you can do it from the comfort of your home by bank transfer.:
IBAN IT48 O050 18111 000 000 1681 1887 - BANCA ETICA
Header: Associazione Culturale Immaginare Orlando APS
Reference: Tesseramento 2022, SURNAME, NAME
Once the payment has been made, please send the confirmation of bank transfer and the completed registration form (downloadable here) to the following address: immaginareorlando@gmail.com. The card will be delivered to you at the next event or directly to your home.
USEFUL INFORMATION CAMPAIGN 2023
Validity: from the date of payment until 31/12/2023
Annual ordinary membership fee: € 10,00
Payment: cash/bank transfer
MEMBERSHIP BENEFITS
Facilitated entrance to the association's activities
Events reserved for members
Agreements with city's institutions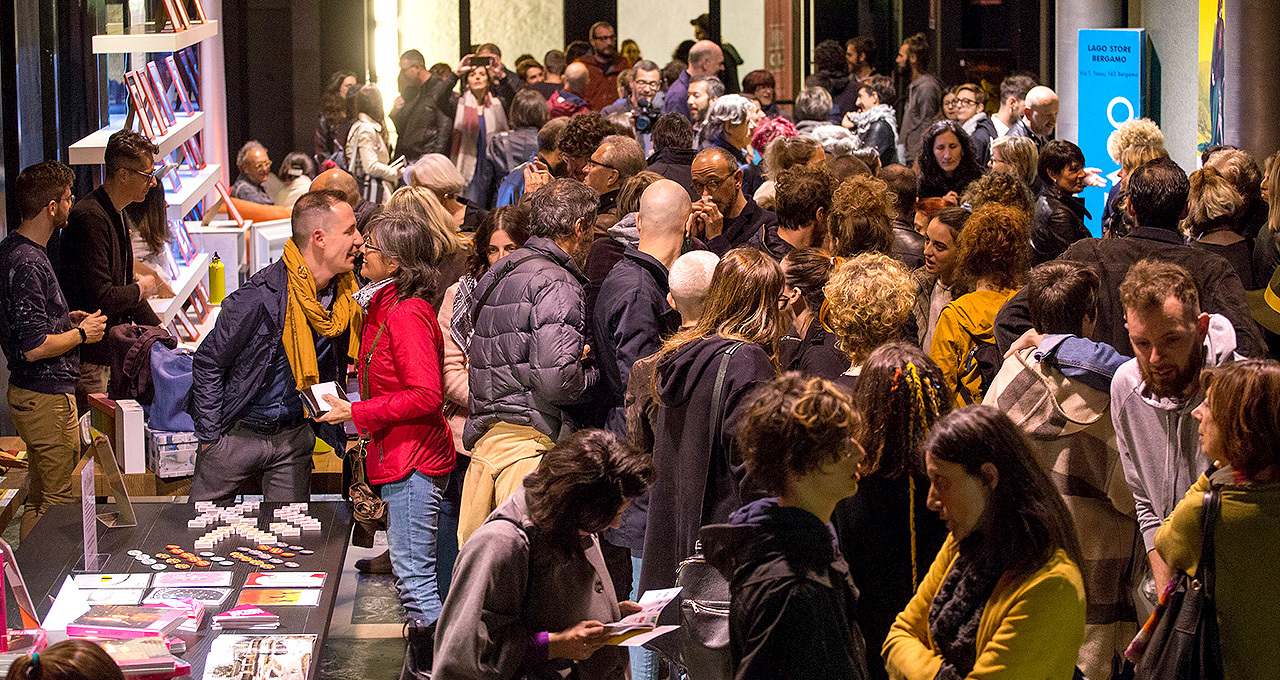 Support us
You can support us and contribute to the realization of our cultural and educational activities in the following ways:

5 XMILLE
GIVE YOUR 5X1000 TO IMMAGINARE ORLANDO TAX NUMBER 03593450160
Just enter tax number 03593450160 and sign on your tax return.
Donating is simple, here's how to do it:
IF YOU SUBMIT YOUR TAX RETURN
Fill in the form on model 730 or Income (ex Unico);
Sign in the box marked"Sostegno del volontariato…Support for the volunteering" (in the Pre-filled Declaration, "Sostegno delle organizzazioni non lucrative di utilità sociale… Support for non-profit social organisations");
Put in the box the tax code of IMMAGINARE ORLANDO CF.03593450160
YOU CAN DONATE YOUR 5X1000 EVEN IF YOU DO NOT HAVE TO FILE A TAX RETURN
Fill in the form provided with the CU by your employer or by the pension provider (you can also download it from here) by signing in the box indicated as "Support of volunteering..." and indicating the tax code of IMMAGINARE ORLANDO CF. 03593450160 Insert the form in a sealed envelope;
Write on the envelope "DESTINAZIONE CINQUE PER MILLE IRPEF" and indicate your surname, first name and tax code;
Deliver it to a post office (which will receive it free of charge) or to an intermediary authorized to transmit it electronically (CAF, accountants…).
DONATIONS
The donations (presented here) can be made by bank transfer:
IBAN IT48 O050 18111 000 000 1681 1887 - BANCA ETICA - Associazione culturale Immaginare Orlando APS
SPONSORHIPS
Supporting Orlando Festival is an opportunity for companies that want to promote their image, increasing their Social Responsibility policy, on issues recognized as priorities at a national and European level.
Combining your brand with a quality event is the ideal opportunity to strengthen relations with the local community and at the same time, through the Festival network of which Orlando is a part of, expose yourself to an international audience. The Company will also be able to transform participation in the initiative into benefits for its employees, collaborators, partners, who will have the opportunity to take advantage of the events organized.
Three sponsorship proposals: Visionary, Dreamer, Romancer
Each one is the basis of the offer on which the company will be able to package the proposal to its needs, also completing it with the creation of private events, business training courses, targeted merchandising activities, corporate volunteering.
To learn more and collaborate with us for a proposal tailored to your company contact us: immaginareorlando@gmail.com | tel. (+39) 328 3128648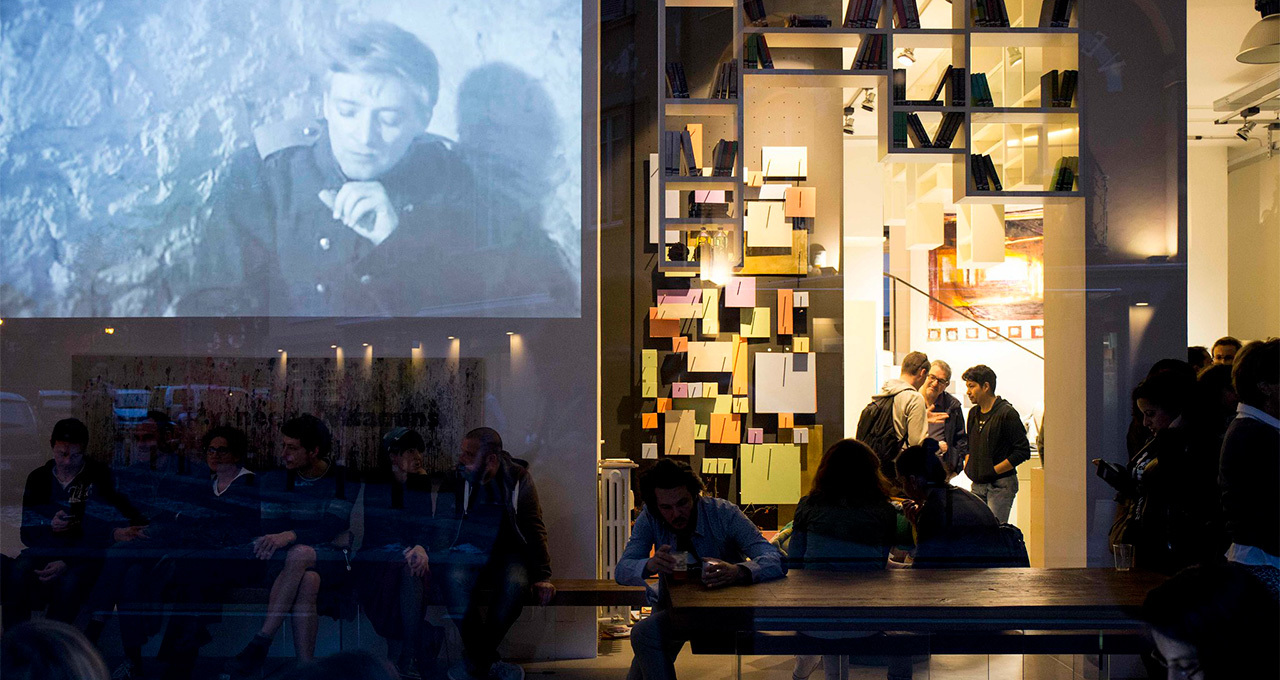 Transparency
TRANSPARENCY OBLIGATIONS
MANAGEMENT POSITIONS CULTURAL ASSOCIATION IMMAGINARE ORLANDO APS
Information on the holders of administrative and top management positions pursuant to article 9, paragraphs 2 and 3 of Decree Law no. 91 of 8 August 2013, converted into Law no. 112 of 7 October 2013.
BOARD OF DIRECTORS
Simona Rota (Chairperson)
Tax Number: RTOSMN82L48A794O
Retainer: no compensation or attendance fee is provided
Date of appointment: 23/04/2021
Term of office: 3 years
Mauro Danesi (Board Member)
Tax Number: DNSMRA82L06A794X
Retainer: no compensation or attendance fee is provided
Date of appointment: 23/04/2021
Term of office: 3 years
Alessia Santambrogio (Board Member)
Tax Number: SNTLSS88A50E704O
Retainer: no compensation or attendance fee is provided
Date of appointment: 23/04/2021
Term of office: 3 years
Marco Rizzoli (Board Member)
Tax Number: RZZMRC84B14A794Q
Retainer: no compensation or attendance fee is provided
Date of appointment: 23/04/2021
Term of office: 3 years
Sara Luraschi (Board Member)
Tax Number: LRSSRA79T46A794X
Retainer: no compensation or attendance fee is provided
Date of appointment: 23/04/2021
Term of office: 3 years
POLITICAL CONTRIBUTIONS
According to the provisions of Law 04/08/2017, n. 124 (Reform of the Third Sector), the Cultural Association Immaginare Orlando APS makes public online the amounts of public nature received.