Save the last dance for me
05 August 2020 Time 18:30 - 18:50 Accademia Carrara, Bergamo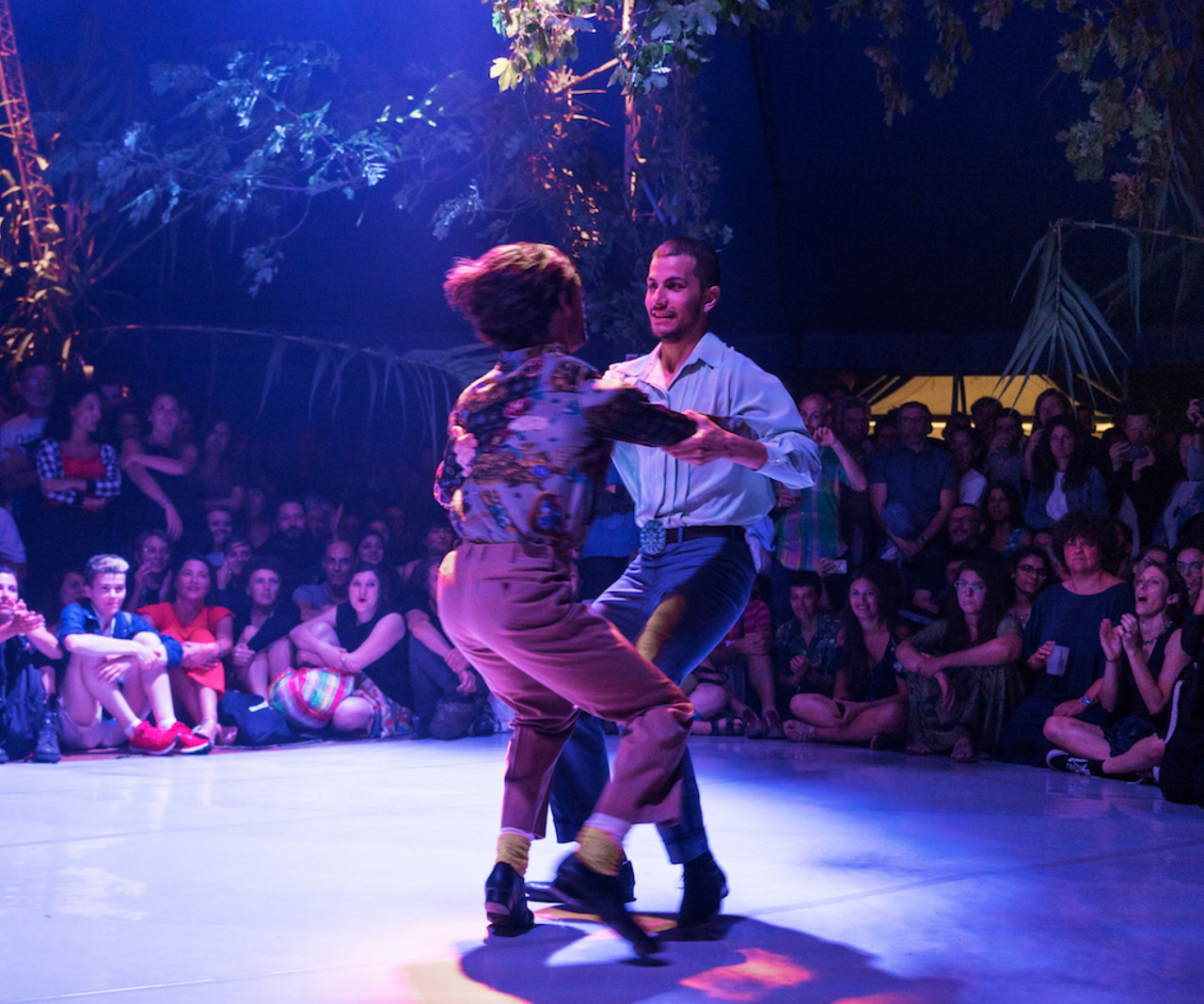 Photo: Claudia Borgia, Chiara Bruschini
Wednesday 5 August, 18.30 and 20.30
Thursday 6 August, 19.00 and 21.00
Accademia Carrara, Bergamo
In collaboration with Festival Danza Estate and Accademia Carrara
SAVE THE LAST DANCE FOR ME
by Alessandro Sciarroni, with Gianmaria Borzillo and Giovanfrancesco Giannini
Duration 20'
Save the last dance for me is the final production by Alessandro Sciarroni, Golden Lion for Lifetime Achievement at La Biennale di Venezia 2019. The performance comes from a Bolognese dance called polka chinata, a courtship dance initially performed by men only and dating back to the early 1900s. Reviving this popular tradition in danger of extinction, Sciarroni develops a whirling journey aimed at bringing memory to the border between tradition and contemporary. A dance on the vertigo of hugging.
Alessandro Sciarroni is an Italian artistactive in the field of Performing Arts withseveral years of experience in visualarts and theater research. His works arefeatured in contemporary dance and theaterfestivals, museums and art galleries, aswell as in unconventional spaces and involveprofessionals from different disciplines.In 2019 he was awarded the Golden Lion forLifetime Achievement in Dance by the VeniceBiennial.
Credits
Invention: Alessandro Sciarroni
Dancers: Gianmaria Borzillo e Giovanfrancesco Giannini
Artistic collaboration: Giancarlo Stagni
Music: Aurora Bauzà e Pere Jou (Telemann Rec.)
Clothes: Ettore Lombardi
Production corpoceleste_C.C.00#, MARCHE TEATRO Significant Cultural Interest Theatre
Coproduction Santarcangelo Festival, B.Motion, Festival Danza Urbana
INFO
Price: Full price 10 €, reduced 8 €, Immaginare Orlando members and Dance Card 5 €. SOLD-OUT
Recommended online tickets purchase on
festivaldanzaestate.18tickets.it
or at 23/C Art - Via Don Luigi Palazzolo 23/C, Bergamo, from Monday to Friday 9.00 -17.00.
#orlando2020 #immaginareorlando #nuoviorizzontipossibili
#danzaestatebg #32FDE #unedizionespeciale #restiamoincontatto #ladanzanonsiferma
#contemporarydance #bergamo #laculturanonsiferma